DIH's Crowdfunding Investments Data.
Overview: DIH provides crowdfunding investments data for private company offerings sourced from crowdfunding portals, broker/dealers, and SEC filings.
Coverage: We currently offer data for over 6,100 private companies and over 7,100 unique offerings filed under Regulation Crowdfunding.
History: Our data goes back to when Reg CF was implemented in May 2016.
Updates: We update our data at the end of the day.
Delivery: You can receive our data in bulk files via download or on-demand via API.
Pricing: Several inputs go into the pricing for our data. For example, do want data for all available companies, or a subset? How much history do you want? Do you want updates going forward? Contact us to learn more.
Why Firms Choose DIH's Data.
There are several reasons market participants rely upon our crowdfunding investments data:
Completeness: We include company and deal details for Reg CF offerings for Common Stock, Common Stock & SAFT, Convertible Debt, Convertible Debt & SAFT, Crowd Note, Crowd Safe, Debt, Membership Units, Membership Units & SAFT, Preferred Stock, Preferred Stock & SAFT, Revenue Share, SAFE, SAFT, Token, Token DPA, and more security types. We also have data for parallel Reg CF and Reg D 506(c) offerings.
Accuracy: Our crowdfunding investments data is taken from Form C, Offering Page, company disclosures, any SEC amendments, and Form C-AR annual reports to ensure the most accurate information.
Detail: We provide over 150 data points on each private company that uses crowdfunding to raise capital so you get a complete picture of the company and its offerings.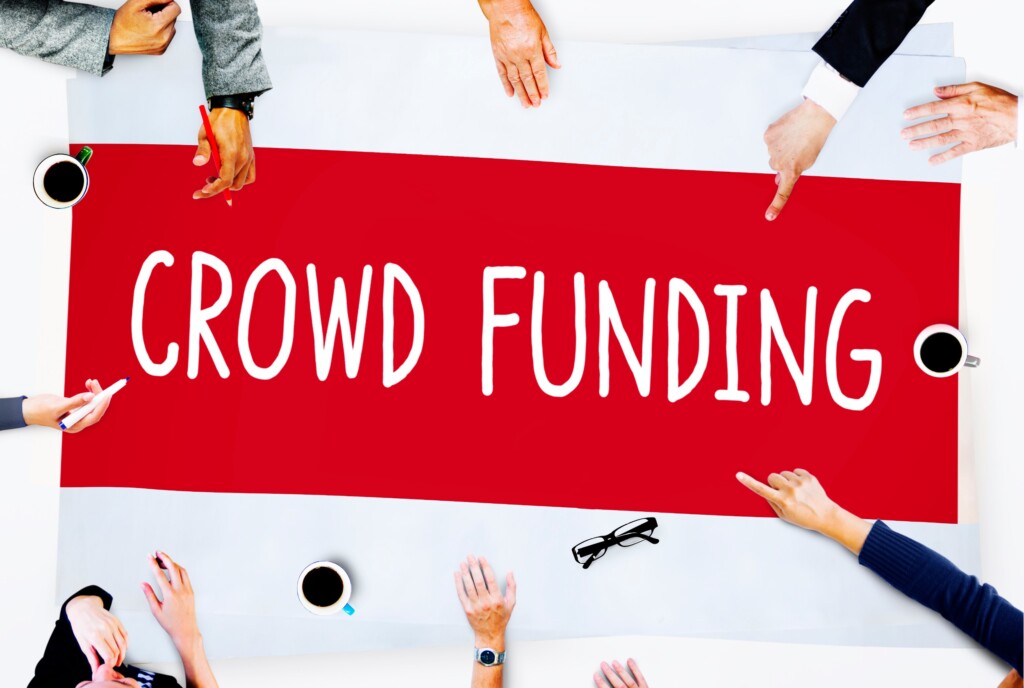 An Overview of Crowdfunding Investments.
Before we get into the details of how our data is created, a quick review of crowdfunding investments may be helpful.
Historically investments in private companies were limited to accredited investors. In 2016 the Securities and Exchange Commission (SEC) issued rules for the Jumpstart Our Business Startups Act (JOBS Act) that allowed non-accredited investors to invest in private companies. The new rules, often referred to as Reg CF, enabled private companies to utilize crowdfunding to raise a relatively small amount of capital (equity and/or debt) online from a large number of investors.
Reg CF offers an alternative for private companies looking to raise capital. If traditional fundraising methods are not available or too costly, entrepreneurs can now access smaller amounts of capital from both accredited and non-accredited investors.
Benefits of Crowdfunding Investments
One of the main benefits of Reg CF is it enables private companies to reach a large pool of investors that may not have been accessible through traditional fundraising methods. Private companies can tap into a broader network of potential investors, including those who may be passionate about their industry or product.
Reg CF can also provide exposure for a private company to a wider audience of potential investors, which may result in more brand awareness and credibility for the company.
Another benefit of Reg CF is the relatively low cost and ease of access compared to other fundraising methods. Reg CF allows small companies to access funding with minimal legal and administrative costs. This makes Reg CF a more affordable and efficient way to raise capital. Also, the use of online crowdfunding portals makes the process of fundraising more streamlined and accessible to a wider audience.
Who Can Benefit from DIH's Crowdfunding Investments Data?
Our data is invaluable to all market participants. We see a wide range of firms using our data, including:
Crowdfunding Portals
Broker/Dealers
Venture Capitalists
Private Equity Firms
Angel Investing Groups
Academics
Govt Agencies
Service Providers (e.g. analytics providers)
How Firms Use Our Data.
Our clients utilize our crowdfunding investments data in various ways:
Venture Capital and Private Equity: Such firms use our data to optimize their investment strategies, conduct due diligence, and gain access to comprehensive market data.
Corporate and Institutional Investors: These investors gain insights into the private market and discover promising investment opportunities.
Family Offices: They use our data to identify and evaluate crowdfunding opportunities that align with their unique investment objectives.
Startups and Entrepreneurs: Companies can use our data to see the crowdfunding activity in their industry and gain insights as they develop their own crowdfunding strategies.
Government & Academic Researchers: Such researchers find our crowdfunding investments data invaluable to uncover trends in the crowdfunding ecosystem.

Flexible Updates & Data Delivery Methods.
Our data is updated on a daily basis.
We offer several ways to access our data:
Bulk File Download – For most of our clients, downloading our data in bulk files is most convenient. We deliver files in .CSV format via download.
API – Some use cases are better suited for on-demand delivery of data via an API.