Details on Claims & Settlements of Securities Class Action Lawsuits.
Overview: DIH provides securities class action lawsuits data for claims and settlements for the full life cycle of a case. We can also help fund managers manage their fiduciary responsibility to collect the monies they are due.
Coverage: We cover lawsuits and settlements from Australia, Europe, South America, North America and Asia.
History: We have historical data as far back as 2003.
Updates:  Data is updated daily.
Delivery:  You can receive our data in bulk files via download, S3 to S3, or API.
License Terms: We license our securities class action lawsuits data for either your internal use only or for display/redistribution to your clients. Unlike other data providers, DIH does not have purge clauses – so if you ever stop receiving data from us, you do not have to a ransom to keep the data you've already received and for which you've paid.
Pricing: Several inputs go into the pricing for our data. For example, do you want data for all available countries and securities, or a subset? How much history do you want? Do you want updates going forward? Contact us to learn more.
Our Securities Class Action Lawsuits Data Helps You Recoup Money You're Owed.
Securities class actions lawsuits enable shareholders to recover investment losses caused by fraud, misrepresentation or non-disclosure, or other wrongdoing by the company, whether deliberate or otherwise. It is not about punitive or other damages. They are often used by disadvantaged shareholders seeking to enforce stronger corporate governance and to recoup lost funds.
In the USA, disadvantaged shareholders are automatically included in a securities class action but may choose to "opt-out" of the case, whereas in certain other countries the disadvantaged shareholder will have to opt-in to be included, and may even have to contribute a small amount towards costs in order to join.
Every year settlements worth billions of dollars are reached in securities and antitrust class action lawsuits. It is estimated that less than 30% of institutional investors regularly file settlement claim forms to participate in these settlements. Not only could that mean millions of dollars per year in unrecovered assets, but there is also the potential for huge compliance exposure to funds for not meeting their fiduciary responsibilities to claim such monies legally owed to their funds.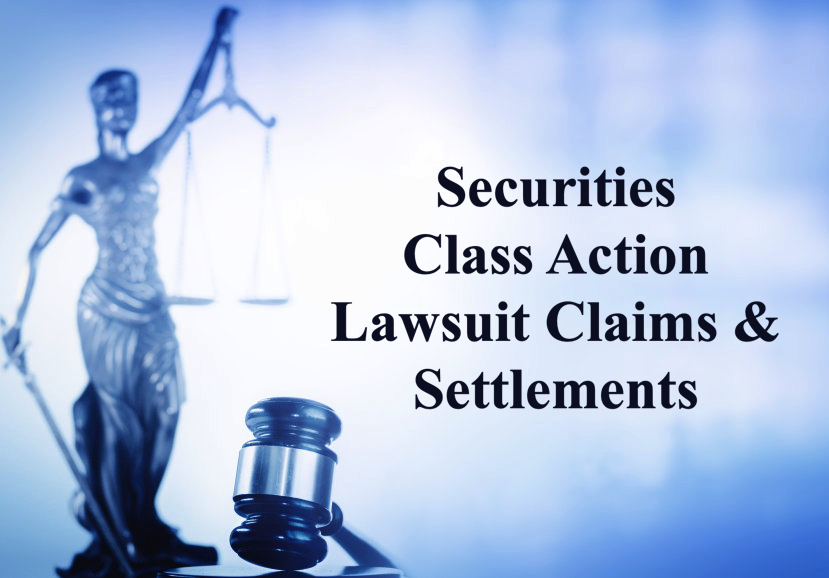 What We Include in Our Securities Class Action Lawsuits Data.
DIH provides securities class action lawsuits data via a fully automated and auditable service to help you recover your share of settlements. We include details on claims and settlements, along with the relevant security reference data for easy cross-referencing.
DIH delivers its securities class action lawsuits data in two (2) files:
Notices of new lawsuit filings
Notices of settlements
The lawsuit filings data includes details about the lawsuit like the parties and securities covered by the lawsuit, a description of the lawsuit, contact information for the attorney prosecuting the class action, and the various relevant deadlines.
The settlements data includes information about the court handling the case, case number, hearing date, claims administrator, various deadlines, and details on the settlement.
With both files, we include all the relevant security reference data so you can easily ingest the files and cross-reference them.
In addition to its securities class action lawsuits data, DIH also offers a Claims Management Service to help fund managers to recover their share of class action settlements, and comply with their fiduciary responsibilities. Contact us for more details.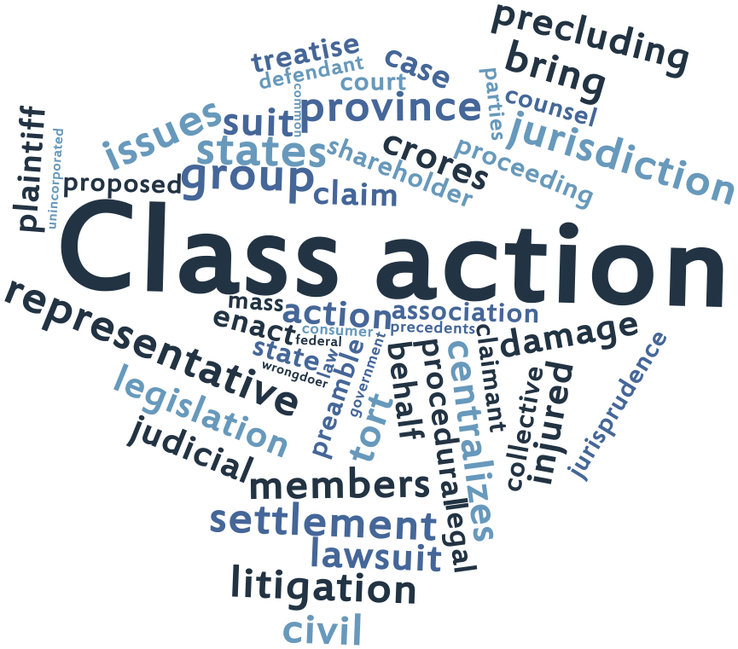 Who Needs Securities Class Action Lawsuits Data.
Institutional investors rely heavily on our data to recapture the money they are owed and to meet their fiduciary responsibilities. Such firms include:
Investment banks
Brokerage firms
Hedge funds (systematic & non-systematic)
Asset managers
Proprietary trading firms
High net worth investors
How Firms Use Our Data.
Our clients use our data to accomplish several tasks:
Evaluate each class action lawsuit
Assess the potential for recovering funds
Make a timely and objective decision regarding any action that may be required in the early stages of each case
Monitor the progress of each case to identify any developments which may affect the fund and its ability to recover losses, or which may offer an additional opportunity for effective action without necessarily seeking lead plaintiff status;
Communicate with appropriate companies and/or agencies in a timely and knowledgeable manner on a consistent basis
Ensure an accurate and timely proof of claim is filed, and potential recovery amounts are monitored
For a firm to build and maintain a do-it-yourself (DIY) system for collecting, validating, and maintaining global securities class action lawsuit data is not cost-effective. So firms turn to DIH to provide them with the data.
Flexible Updates & Delivery of Data.
Our data is updated on a daily basis.
You may customize our data to best suit your needs. For example, specify the companies or countries for which you'd like to receive data.
We offer several ways to access our data:
Bulk File Download – For most of our clients, downloading our data in bulk files is most convenient. We can deliver files in various formats (e.g. CSV) via download, S3 to S3 transfer, etc.
API – Some use cases are better suited for on-demand delivery of specific data points via an API.